Dex Forensics is a Canadian company centered in the Greater Toronto Area serving our clients in Canada, the United States and Internationally.

Our Mission
Our mission is to provide you with unparalleled professionalism, expertise and service in the areas of computer (digital) forensics and cyber security and privacy breach incident response.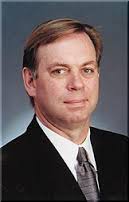 DETECTIVE JAMES S.G. DOWNS
Toronto Police Service, Retired
Founding Partner and Managing Director
MKD International
What we've achieved through our investigations:
• A previously terminated employee received 3 years of backpay and a sizeable severance
package due to our efforts.
• An estate matter was successfully resolved allowing our client to receive their entitled
inheritance.
• Uncovered valuable information leading to the withdrawal of charges on several occasions.

• Uncovered information for the employer to substantiate their case for termination with cause.
• Determined the source of highly sensitive information leaving the organization.
• Effective network monitoring of malicious attacks and Internet activity of entire network.
• Solved a large Cyber Breach identifying the source and putting future protections in place.